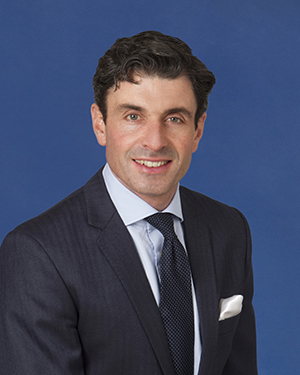 Des has over fifteen years Corporate Recovery and Insolvency experience. He manages a portfolio of formal insolvency appointments and is involved in the delivery of both formal and informal financial restructurings.
Experience
He has significant experience in the delivery of Independent Business Reviews for both lenders and borrowing companies. This work usually involves a company valuation together with the interrogation of the Company's financial records and projections.
He manages a portfolio of on-going forensic accounting and litigation support cases, working with law firms to critically analyse and review financial loss claims and provide expert evidence in Court.
Major projects
Preparation of a financial evaluation for the Board of Directors and Shareholders of an SME level Company on its formal and informal restructuring options. Debts in excess of €60m. Involved a detailed review of financial projections together with valuation estimates of projected outcomes. We maintain an active role in the Company's on going negotiations with its three lending Banks.
Prepared IBR on instruction of a financial institution in respect of a financial restructuring of the debts of a Dublin based hotel. We liaised with the borrower and their advisors in achieving a mutually acceptable restructuring arrangement and the Hotel continues to trade successfully today.
Review of NAMA borrower business plans and preparation of IBRs in respect of the borrower businesses. The review comprised an evaluation of the financial data provided by the borrower together with an interrogation of the underlying assumptions underpinning each business plan. The IBR identified a range of alternative suggestions identifying where value could be enhanced. Typically, the reviews together with other information were used by NAMA in assessing whether or not to support a borrower's business plan.
Lead role in the Examinership of SMART Telecom a Company with senior debt in excess of €50m resulting in the approval of the Scheme of Arrangement and ultimate sale of the telco assets to a business competitor.
Advised financial institution in negotiations with a distressed property developer client with debts in excess of €100m, duties included a critical analysis of the client's business plan and workout solutions.
Financial due diligence and valuation of a nursing home operation following a dispute between the operator the secured creditor.