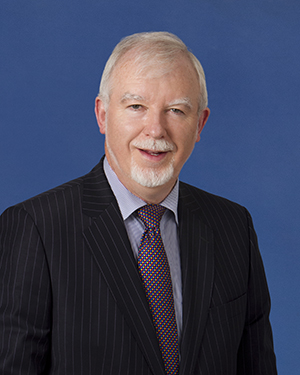 Tom is a Fellow of the Institute of Chartered Accountants in Ireland and is a Licensed Insolvency Practitioner in the Republic of Ireland. He is also an Insolvency Licence Holder for the practice of Insolvency in Great Britain & NI and is a member of Irish Society of Insolvency Practitioners.
Tom joined McStay Luby from a big four firm in 1993 and has over 25 years of business restructuring and insolvency experience.
Experience
Tom has managed assignments in a number of commercial / industry sectors including the construction industry and has gained particular experience in the insurance and reinsurance areas of the financial services industry. He has also worked on a London insurance industry project.
He has also managed many litigation support assignments which involve the quantification, analysis and assessment of the financial implications of commercial disputes and the provision of advice and assistance with their resolution at minimum cost / maximum benefit for our clients and has acted as an expert witness in the High Court.
He has dealt with a wide range of companies, institutions, professional services firms, state organisations and individuals in his insurance and reinsurance work. These have included many London Market and other International Insurers, Reinsurers, Brokers, Lawyers, Actuaries, other service providers, insurance and reinsurance portfolio acquirers etc.
Major projects – Corporate Recovery
ESG Reinsurance Ireland Limited / Accent Europe Insurance Company Limited – Managed Administrations including run-off; portfolio transfer and commutations.
Rush Credit Union Limited (Court Liquidation) – Managed submission of values of €22m+ to the Deposit Guarantee Scheme, Trading to facilitate Loan repayment, Due diligence on loan books, Compilation of Insurance Claim etc.
Millstream Recycling Limited – Preparation and management of a successful (Section 201, CA 1963) (Equivalent to S. 449 – 454 CA 2014) Scheme of Arrangement for liabilities in excess of €100m.
Preparation and successful negotiation of two informal Schemes of Arrangement for a shopping centre development company with bank debt in excess of €100m and for its main contractor.
Liquidation –  Including preparation and successful negotiation of a €1m Fire Insurance Claim and a fraud investigation culminating in a 7 year Disqualification Order against the Finance Director by consent, using incomplete records as a result of both the fire and inadequate recording.
Major projects – Forensic Accounting
Assessment on behalf of defendant company of significant losses claimed following business interruption at a Pharmaceutical Plant.
Assessment on behalf of Commission Claimant of Profit Declarations by a London centric Property Development Group.