SCARP: Small Company Administrative Rescue Process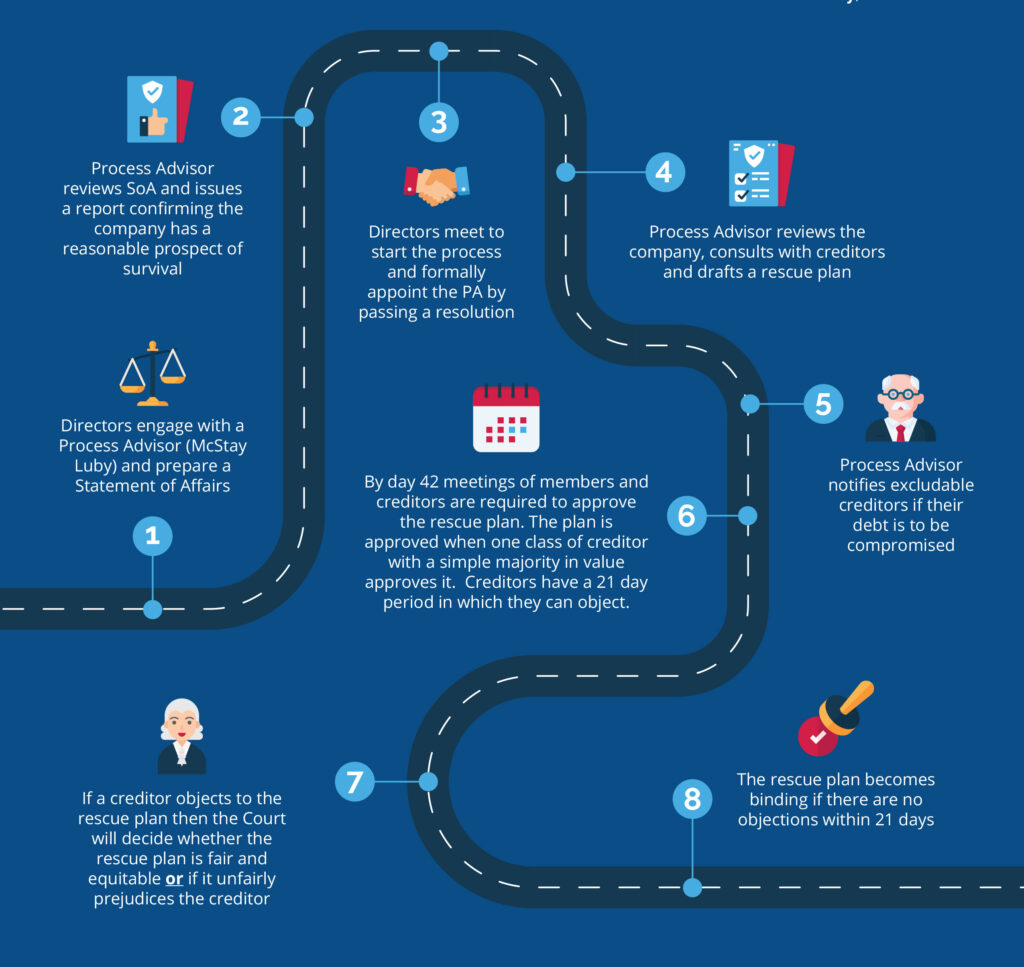 The SCARP provides a more affordable restructuring option for small and micro companies who would otherwise face liquidation. It envisages minimal Court involvement with the Process Advisor (McStay Luby) engaging directly with creditors and other stakeholders. The process involves the negotiation of a compromise with creditors e.g debt reduction or phased payments which in turn will facilitate the introduction of new investment, if necessary.
The objective is to secure a better outcome for all stakeholders by securing the survival of viable businesses.